Spring BALOO Training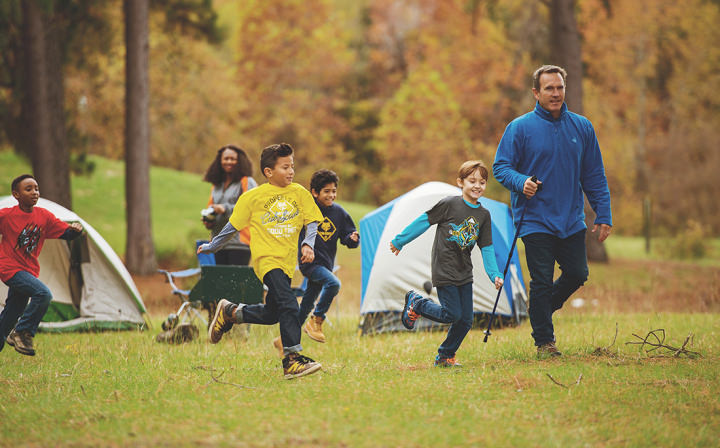 Date/Time:
Mar 24, 2023 7:00 pm to Mar 25, 2023 5:00 pm
Location:
Raven Knob Scout Reservation
266 Raven Knob Road
Mount Airy, NC 27030
Location Phone: (336) 352-4307

BALOO Training, Spring 2023
(Basic Adult Leader Outdoor Orientation)
WHEN: Friday, March 24th & Saturday, March 25th, 2023
WHERE: Raven Knob Scout Reservation –Wyatt Earp Campsite / Davy Crockett Campsite, 365 Raven Knob Road, Mount Airy, NC 27030
TIME: 7:00 pm – 10:00 pm, March 24th & 8:00 am - 5:00 pm, March 25th (plan to camp with us overnight)
What is B.A.L.O.O.? (Basic Adult Leader Outdoor Orientation)
B.A.L.O.O. is designed for any Cub Leader in charge of Pack camping. Whether you're an experienced camper or an outdoor novice --- B.A.L.O.O. has something to offer you to help you plan a safe, age-appropriate camping experience for the Cub Scout and their family members in your Pack!
B.S.A. Policy: BALOO training is required for at least one registered Cub Scout leader if your pack goes on a campout.
Cost: $25.00 per participant
Registration:
Everyone must pre-register online. We will not be accepting "walk-ons". Please register for this training by Friday, March 17, 2023.
Form to register on the right side of this web page.
Prerequisite:
Prior to taking this practical component of the training, you must have completed the online component. The "BALOO Prerequisite Training V2" is available through the BSA Learn Center.
(1) Log onto my.scouting.org.
(2) Select the BSA Learn Center image on the right side of the page.
(3) Click on "Catalog" link at the top of the page.
(4) In the search field just below the page image, enter "BALOO".
(5) Click on "Visit" at the bottom of the image in the displayed results.
(6) Watch each of the 4 modules by clicking "Start" on each one.
NOTE: Participants need to bring a completed BSA Annual Health and Medical Record | Parts A & B
The form can be accessed and downloaded here:
https://filestore.scouting.org/filestore/HealthSafety/pdf/680-001_AB.pdf
Schedule for Check-in
7:00 pm (Friday) Check-in Day 1
8:00 am (Saturday) Check-in Day 2
5:00 pm (Saturday) Closing
Agenda Topics
Health & Safety

Cub Scouts & GPS

Aquatics

Gear Selection

Nature & Hiking

Campfire Planning

Outdoor Ethics

Cooking & Sanitation

First Aid

Practical Knife Safety for Cub Scouts

Campsite Selection

Duty to God

Stoves, Lanterns & Fire Safety

Basic Knots for Cub Scouts
WHAT TO BRING
Recommended equipment list:
Scout uniform
Clothing for Weather
Rain Gear
Personal First Aid Kit
Flashlight
Matches and fire starters
Pocket knife
Compass
Two-man tent
Sleeping bag
Sleeping Pad
Ground cloth
Scouts BSA Handbook
Notebook
Pen/pencil
Plate with utensils
Water bottle
Personal Camping Items
This training is more than just camping, it includes ideas for outdoor activities, games, and ceremonies; information on selecting and using camping equipment; how to run a campfire program; and Cub Scout cooking demonstrations! In short, everything you need to know to make your pack overnighter a fun, successful event!
For more information contact Steven Shafer at sshafer22@hotmail.com or call 336-409-1378.
---
| File Name | Description | |
| --- | --- | --- |
| BALOO Spring 2023 Flyer | | Download |