Keith Bobbitt's Retirement Reception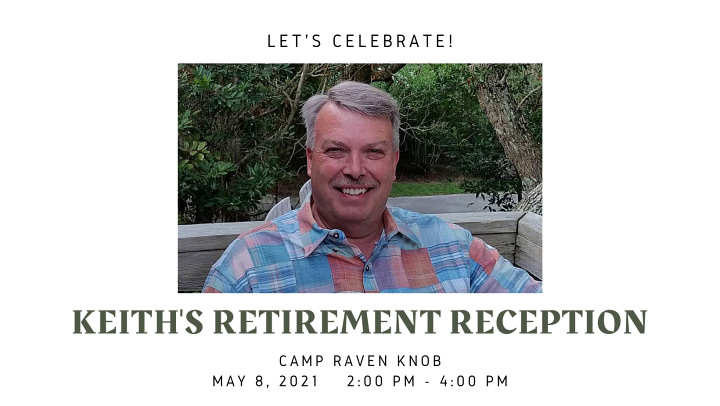 Date/Time:
May 8, 2021 2:00 pm to 4:00 pm
Location:
Raven Knob Scout Reservation
266 Raven Knob Road
Mount Airy, NC 27030
Location Phone: (336) 352-4307

Please joins us for a reception in honor of Keith Bobbitt as we celebrate his retirement from Camp Raven Knob & the Old Hickory Council. The reception program will begin at 2:00pm in the Dining Hall. Please fill out the form below! Also, please consider giving a gift to help us honor Keith in the form as well. Thanks!