Distinguished Eagle Scout Award Nomination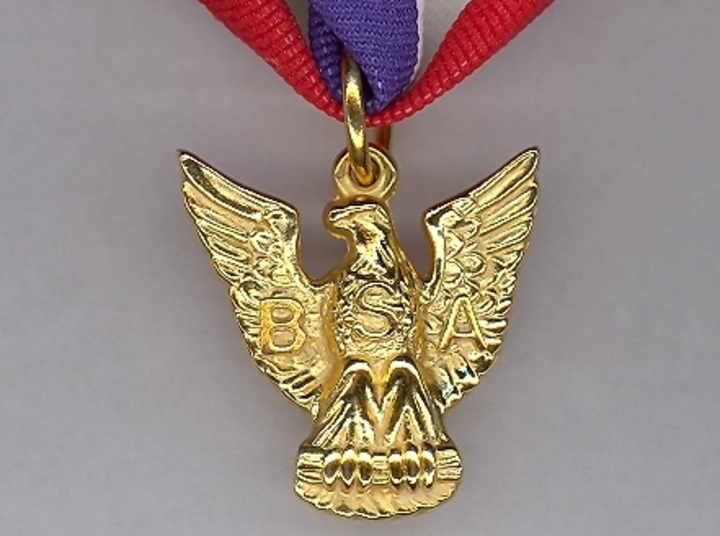 The Old Hickory Council on behalf of the National Eagle Scout Assosication will be submitting one individual in the OHC for nomination of the Distinguished Eagle Scout Award each year. The nomination form will allow you to submit a individuals name for the Alumni Committee to review. Anyone can submit an individual for recongition of DESA at anytime to the NESA. Below is a nomination form and information about the DESA. If you have any questions, please contact Hunter Day: hunter.day@scouting.org. Nominations must be submitted by December 1, 2020.
The Distinguished Eagle Scout Award (DESA) was established in 1969 to acknowledge Eagle Scouts who have received extraordinary national-level recognition, fame, or demonstrated eminence within their field, and have a strong record of voluntary service to their community. It is NESA's highest honor.
Only Eagle Scouts who earned the Eagle Scout rank a minimum of 25 years previously are eligible for nomination.
Since its establishment in 1969, the DESA has gained prominent standing among Scouting recognitions. Previous recipients include President Gerald R. Ford, several governors and senators, military flag officers, university presidents, chief executive officers of Fortune 500 companies, and nationally known lawyers, educators, and doctors.
The selection of recipients is made by the Distinguished Eagle Scout Award Committee, comprised of members who are also DESA recipients. Not all nominations acted upon by the award committee are approved. A substantial percentage of nominations are declined.