Wachovia District Duty to God 2019-2020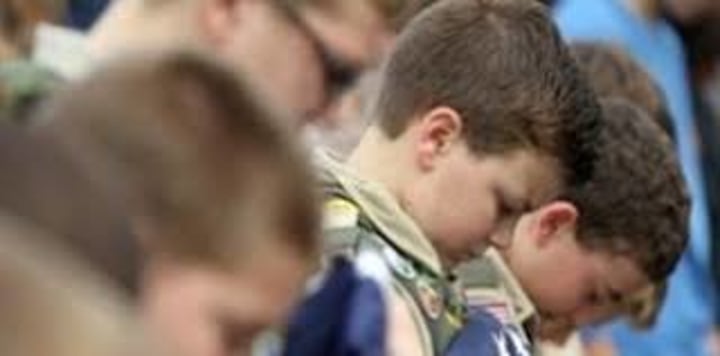 God and Family - Grades 4&5 - Webelo & AOL - 7 weeks
September 19, 26 October 3, 10, 17, 24, 31
God and Me - Grades 2-3 - 5 weeks
November 7, 14, 21 December 5, 12
God and Church - Grades 6-8 - 7 weeks
October 17, 24 November 7, 14, 21 December 5, 12
Meet at Centenary UMC in Winston-Salem - Enter from 4 1/2 St.
God and Life - Grades 9-12 - 6 weeks
January 9, 16, 23, 30 February 6, 13
Jesus and Me - Grades K-1 - 3 weeks
February 27 March 5, 12
All sessions meet at The Scout Chapel (Except God and Church as listed above)
The Scout Chapel is located at: Forsyth Friends Meeting (800 Jonestown Rd, Winston-Salem 27103)
All sessions are Thursday nights starting at 6:15pm until 7:45pm
There is a $10 charge for books and materials.
Patches or religious medals may be purchased at an additional cost.
These sessions are for independent Christians and for the Protestant denominations.
Email Pastor JJ Jacobson at pastorjpjacobson@gmail.com for more information or to register for any class.
The Scout Chapel hosts interfaith worship every Wednesday at 6:30pm when schools are in session. Join us for dinner at 6:00pm. Please email Pastor JJ in advance to ensure there is enough food for everyone.