2021 Scout Card Sale
A Campership and Program Fundraiser for All Scouts
Scout Cards will be available beginning April 1. Reserve cards for your unit using the form below.
This type of fundraising has been utilized by local Scouts to raise money to support year-round programs including summer camps, trips, outings, and special events.

The cards include discounts from various businesses represented in our local communities and have several one time use "break off" coupons along with multi-use offers.

The Old Hickory Scout Card is offered at the low price point of $10.00. Customers recoup their donation by using the one-time coupons, and enjoy multiple food, service, and entertainment discounts throughout the year.
PLEASE READ THE LEADERS GUIDE!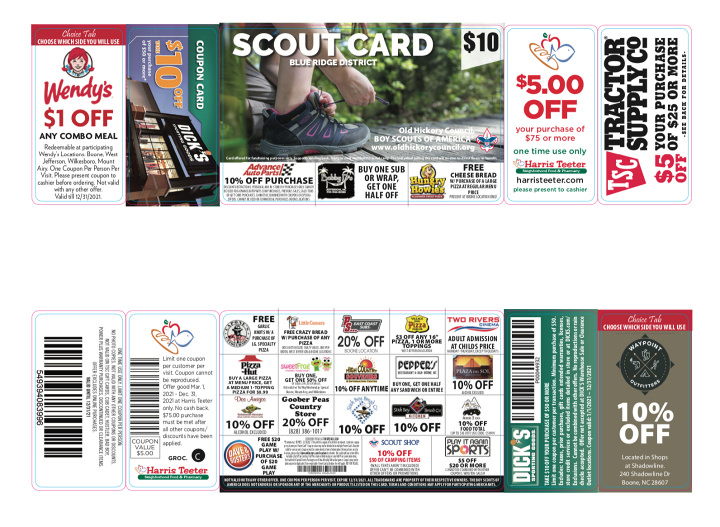 BLUE RIDGE DISTRICT
---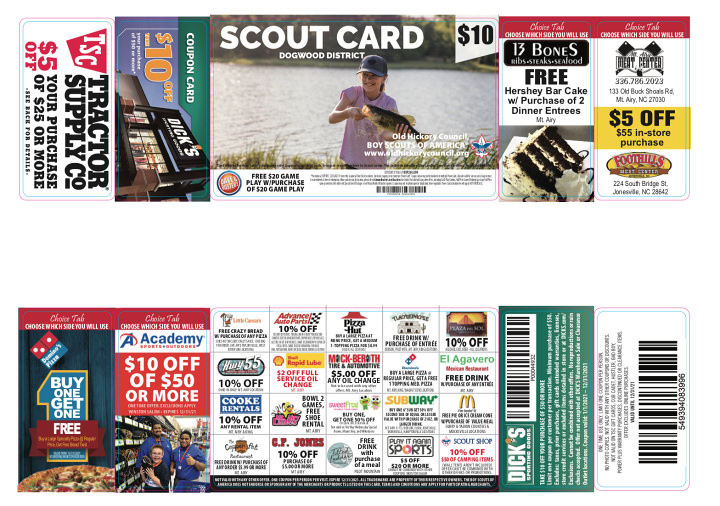 DOGWOOD DISTRICT
---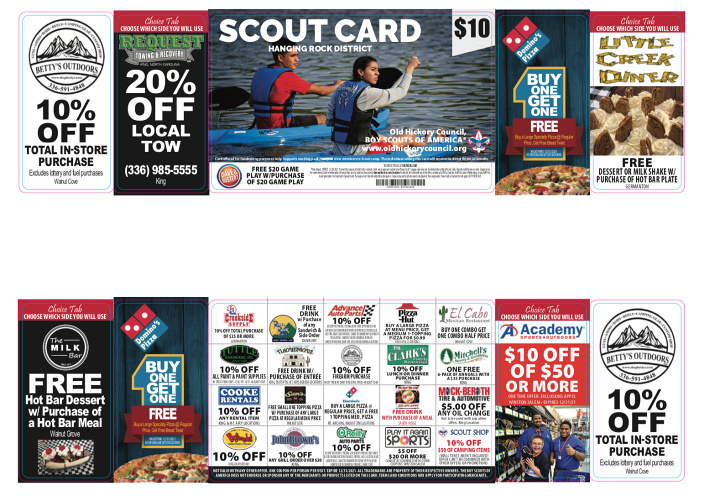 HANGING ROCK DISTRICT
---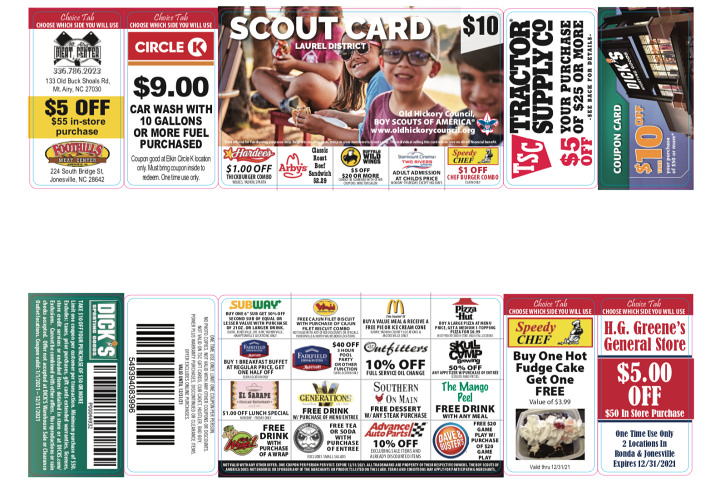 LAUREL DISTRICT
---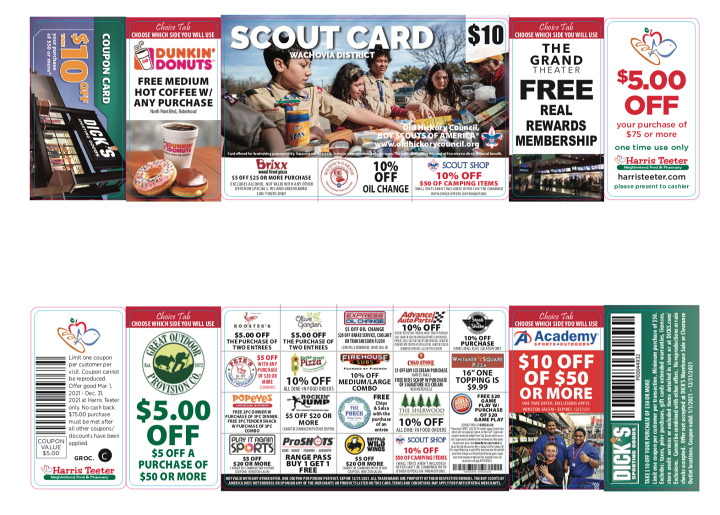 WACHOVIA DISTRICT
---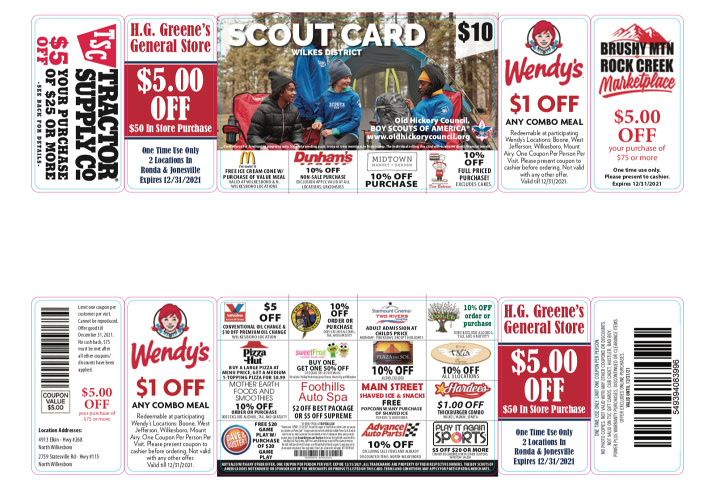 WILKES DISTRICT
---