2022 Seven Rivers District Klondike Derby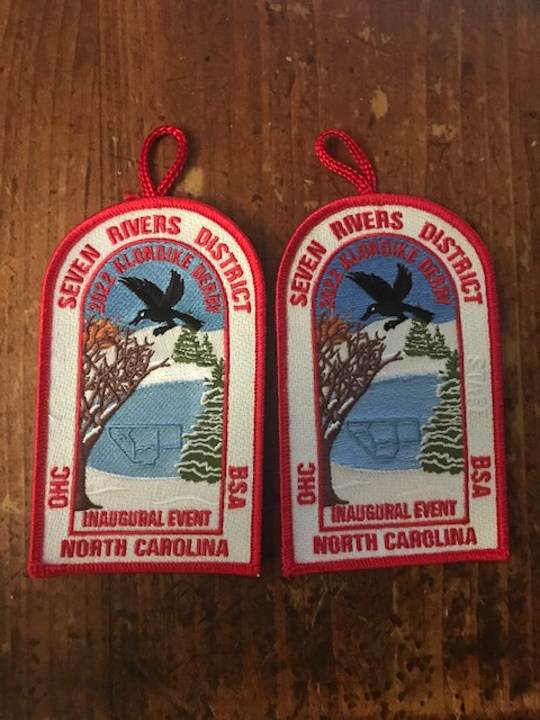 Date/Time:
Jan 14, 2022 6:00 pm to Jan 16, 2022 10:30 am
Location:
Raven Knob Scout Reservation
266 Raven Knob Road
Mount Airy, NC 27030

It is once again time to prepare our units for the winter camping season, and hopefully, your plans include being a part of the inaugural event for the newly formed Seven Rivers District, the 2022 Klondike Derby! We are excited about being together again at Camp Raven Knob for an event that the former Dogwood, Hanging Rock and Laurel Districts have enjoyed together for the last several years, only this time, we will meet together as a newly formed District. This event will be a fun way for us to begin this new Scouting venture together!
Registration: Unit registration is open from December 20, 2021, through January 7, 2022. Units need to register through the form below.
Fee: $8.00 per person
Details: Download the Leader's Guide, below, for all of the event details. **Additional required forms can also be downloaded.
Klondike Derby Unit Campsite Assignments
Apache
TBA
Deer Valley A
TBA
Piney Ridge B
TBA
Arapaho
T505
Deer Valley B
TBA
Piney Ridge C
TBA
Buffallo Bill A
T655
Geronimo
T561
Ponca
TBA
Buffalo Bill B
TBA
Hill Top
TBA
Red Oak
TBA
Cherokee
T553
Iroquois
TBA
Sam Houston
T400
Cochise
TBA
Kiowa
T556
Sequoia
TBA
Commanche
TBA
Kit Carson
T545B
Seton
T699
Crazy Horse A
T671
Knob View
T408B
Shawnee
TBA
Crazy Horse B
T658
Knoll
TBA
Sitting Bull
T538
Dan Beard
T517
Lakota
TBA
Trails End A
TBA
Dan Boone
T409
Laurel Rdge
TBA
Trails End B
TBA
Davy Crockett
TBA
Piney Ridge A
TBA
Wyatt Earp
TBA
As of 1-10-22
| File Name | Description | |
| --- | --- | --- |
| 2022 Leader's Guide - Klondike Derby - Seven Rivers District | | Download |
| BSA Annual Health & Medical Record_AB | **Required for all event attendees | Download |
| COVID-19_weekend camp _at-risk_ statement_older-youth-event | **Required for all event attendees | Download |