Trainer's Edge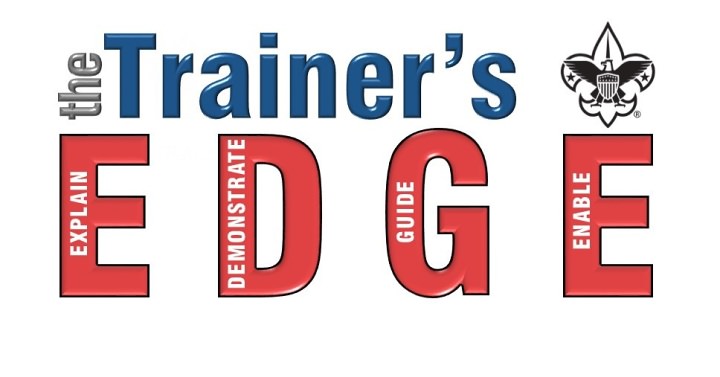 Date/Time:
Mar 5, 2022 8:00 am to 4:00 pm
Location:
Old Hickory Council Service Center
6600 Silas Creek Pkwy
Winston-Salem, NC 27106

PURPOSE:
The purpose of The Trainer's EDGE course is to provide and help develop the platform skills of a trainer. It is meant to supplement the practice offered through Wood Badge and NYLT staff development, with a focus on the participant, while raising the level of skill a trainer brings to the staff experience. This session will "train the trainer" on behaviors and resources while offering hands-on experience in methods and media.
WHO SHOULD ATTEND:
This course is REQUIRED for those Scouters that will be serving on staff for Wood Badge and NYLT. However, it is highly recommended for any scout leader or youth leader who wants to improve his/her instructional skills.
COST and LUNCH:
Lunch will not be provided.
The course is free and participants and staff members should bring a bag lunch.
Please pre-register on-line by March 2, 2022. NO WALK INS
IMPORTANT: Prior to arrival at the training site, EVERY participant will be required to have prepared and be ready to deliver a 10-12 minute presentation on a Scouting topic of their choice using the media of their choice and will be responsible for providing the necessary media for their presentation as media materials will not be provided.
***Please remember to wear a mask and bring a personal bottle of hand sanitizer with you***