Shooting Sports Request
The Old Hickory Council offers an exciting array of shooting sports activities at Camp Raven Knob, from BB guns for Cub Scouts to pistol shooting for Venture Crews. During summer camp Archery, Rifle Shooting, and Shotgun Shooting merit badges are offered, along with Pistol Shooting for Venture Crew members. In the non-summer camp season, troops and crews have the opportunity to schedule a "troop shoot" on selected dates that are posted here:
---
Shooting Sports Reservation Schedule
The Old Hickory Council/Camp Raven Knob Shooting Sports Team will be available on the following dates to open the ranges at CRK for Troop and Crew shoots:
No dates have been scheduled for Fall of 2022
To reserve one of these dates and obtain the required forms and fee schedule, contact David Haymore (dhaymore@surry.net). All requests for reservations must be made a minimum of four weeks prior to the shoot date.
There is a minimum charge of $50.00 for each range that is opened. This non-refundable fee can be applied to the range fees for the unit for the specified activity. This fee is due to the Old Hickory Council office at least 15 days prior to the activity. If the fee is not received in advance the activity will be canceled.
Please have an accurate headcount of how many will be participating in order for the required number of certified staff to be scheduled. If possible we will host more than one troop/crew each date so we can serve more youth. Reservations will be on a first come, first serve basis.
All shooting activities are supervised by the National Rifle Association certified Range Safety Officers and Instructors. Archery activities are supervised by a USA Archery Level 1 Instructor or by a National Camp School Shooting Sports Director trained archery range master.
Each youth participating in shooting activities at Camp Raven Knob must have a signed Outdoor Program Parental Release form.
---
The guidelines for all shooting activities are found in the following: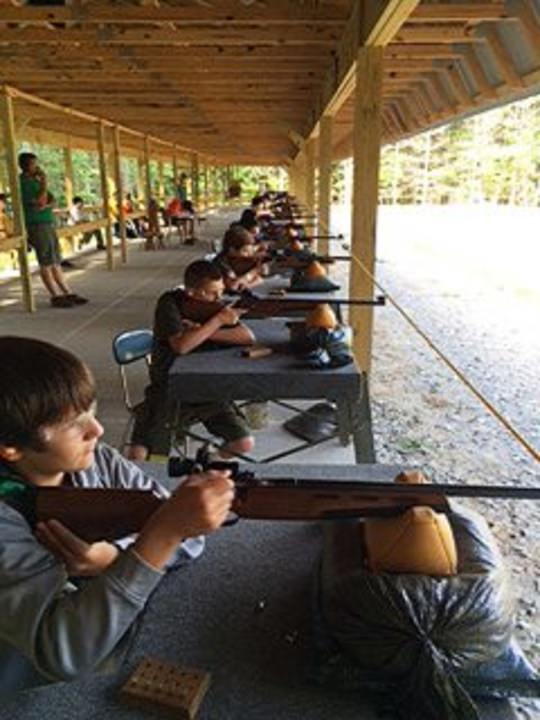 | File Name | Description | |
| --- | --- | --- |
| IN COUNCIL Price list for Shooting Sports CRK | | Download |
| NON SCOUT GROUP Price list for Shooting Sports CRK | | Download |
| OUT OF COUNCIL Price list for Shooting Sports CRK | | Download |
| Outdoor release form | | Download |
| Shooting Sports Standard Operating Procedures | | Download |
| Position | Name | Telephone | |
| --- | --- | --- | --- |
| Shooting Sports Comm. Chair | David Haymore | | Email |